The Maintenance needs of the DI
Excerpts from my Operators Manual for John Deere Models "D" and "DI" Tractors (Serial #119100 to 143799)
---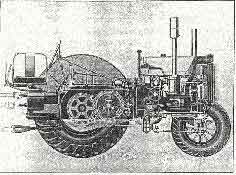 The oil capacities of the DI are the same as the D, except for one important location-the transmission.
"Model DI Tractors are regularly equipped with 28-tooth sprockets."
"Tractors equipped with 28-tooth sprockets keep oil eight inches (10 gallons) deep at large sprockets."

---
The DI was sometimes equipped with a "power control" used with the Caterpillar Trailer Patrol.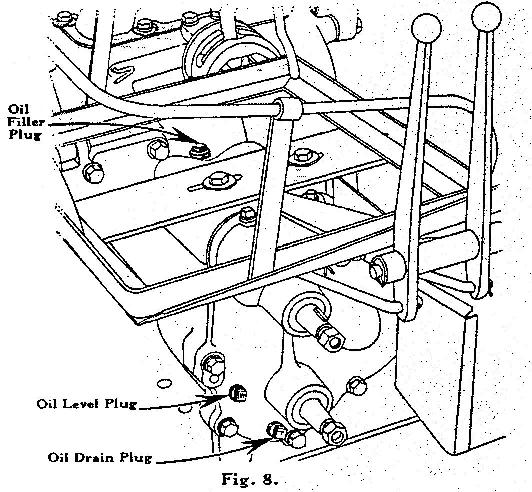 "Lubrication of Trailer Patrol Power Control used on DI Tractors. The power control is provided to furnish power for raising and lowering the blade on the "Caterpillar" Trailer Patrol.

It is driven by the power shaft, operation of which is engaged and disengaged by use of the power shaft [P.T.O.] shift lever.

Keep transmission oil in power control up to the oil level plug, located on the rear cover at the approximate level of the lower control shaft.

Use same weight of oil and change at same intervals as recommended [for the transmission]..."
---
Another place where attention was needed on non-D parts were the wheel brakes. The first thing an old DI's brakes will need is alot of penetrating oil. Most linkage is rusted solid after years of sitting.

"Instructions for Servicing Rear Wheel Brakes on "DI" Industrial Tractors
The heavy rear wheel brakes are applied with a hand lever when used for locking tractor on hills or inclines or for parking purposes. Foot pedals are provided for applying brakes individually to either rear wheel to assist steering on short turns with heavy loads.

The rear axle bearing grease fittings are located below the rear axle quills on the brake shoe carriers. Give eight shots, each 10 hours of operation.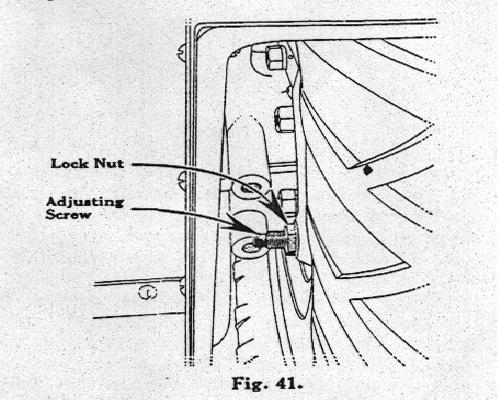 To adjust brakes, pull hand lever back to the fifth notch. Loosen lock nuts on adjusting screws, turn square head screws in until both brakes are tight and tighten lock nuts. If, when brakes are applied, one brake holds more than the other, slightly loosen the adjustment on the tight brake.

To remove brake shoes for refacing, first, fully loosen brake adjusting screw. Remove rear wheel. Remove cotter key and washer from retaining pin protruding through each brake shoe.

Your dealer can furnish the recommended facings and special rivets required [I wish!!]. Before replacing rear wheel, see that brake shoe ends are located properly on cam and plungers, and that washers are replaced on retaining pins and cotter keys installed. Make sure both brake shoe springs are hooked up.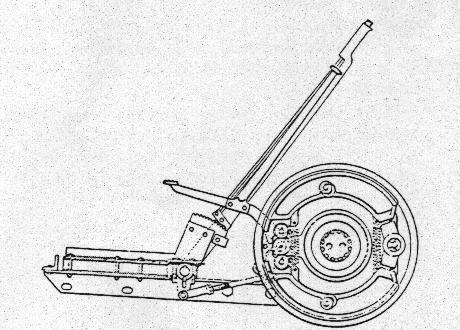 In event drive chains are adjusted...[adjust same as Model D]. In addition...it is necessary to loosen the three cap screws attaching the brake brace to the transmission case before rear axle quill can be turned. The turning of the quill in adjusting the chain makes necessary the adjustment of the brake operating rod. To properly adjust brake operating rod, remove pin from brake rod yoke, push hand lever against forward stop. Adjust yoke on rod so that yoke pin hole aligns with pin hole in brake cross shaft lever when pin in forward end of brake rod is against forward end of slot in pedal."

---
I cannot guarantee that the information on this page is right for your DI. Check and make sure for your tractor.

Back to the DI.
Or back HOME.




My Email: moparwhs@hotmail.com